Daria Endresen is a young photographer from Norway. The focus of her photographic work lies in self-portraits, presented in an unsurpassed artistic manner. Many photographers experiment with self-portraits. There also are many good digital works of art by talented artists. We see their work and they succeed in inspiring us for a short while. Unfortunately, most of it lacks depth, however; it only scratches our skins and does not reach us emotionally. And then we see work that draws us into its spell, so expressive that it touches us and we cannot forget it. The work of Daria solves exactly this. When one looks at her gallery, a certain female face is frequently repeated, namely that of Daria. Out of necessity she became her own model.
"Initially self-portraits were a necessity, since I was living on the outskirts of a small village at the time and simply didn't have anyone else around. My works are indeed very personal and I feel that no one else can transfer my thoughts and feelings better than me."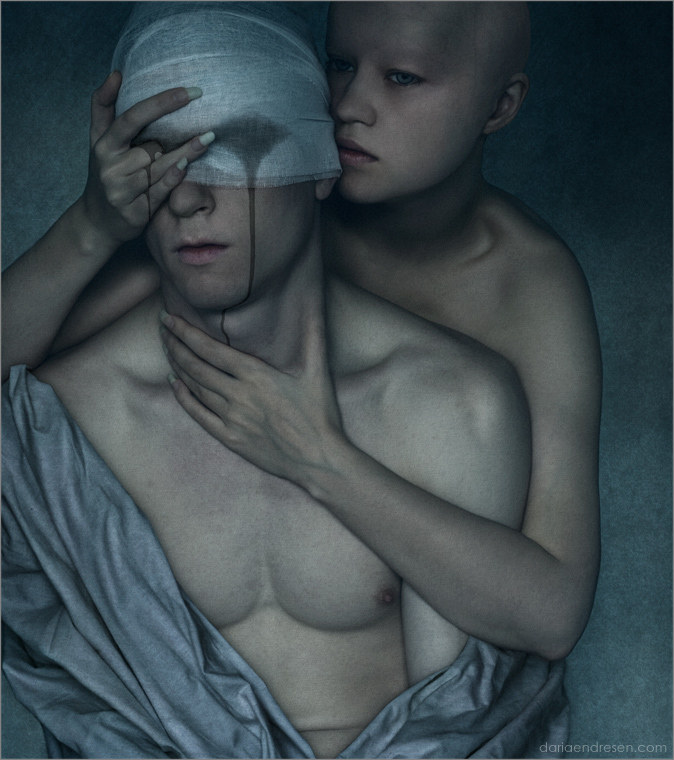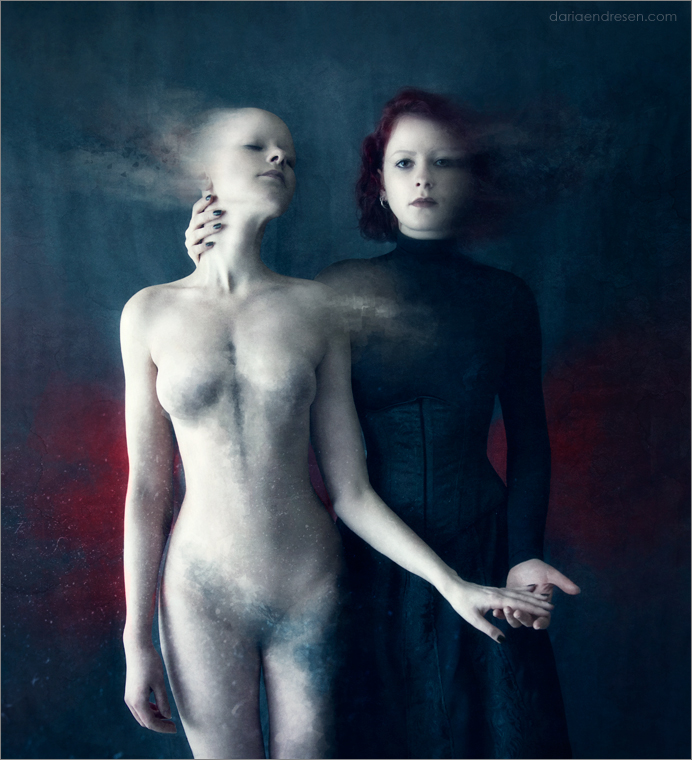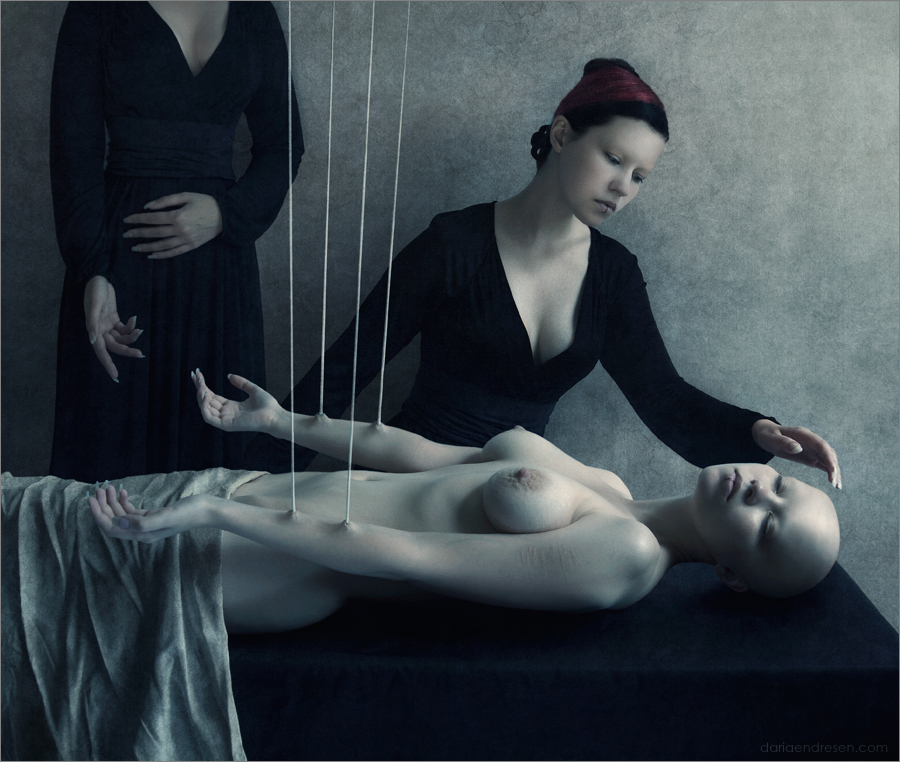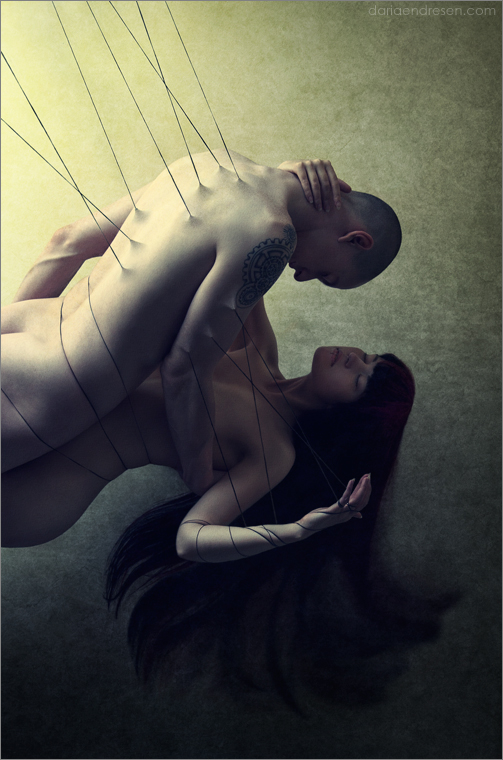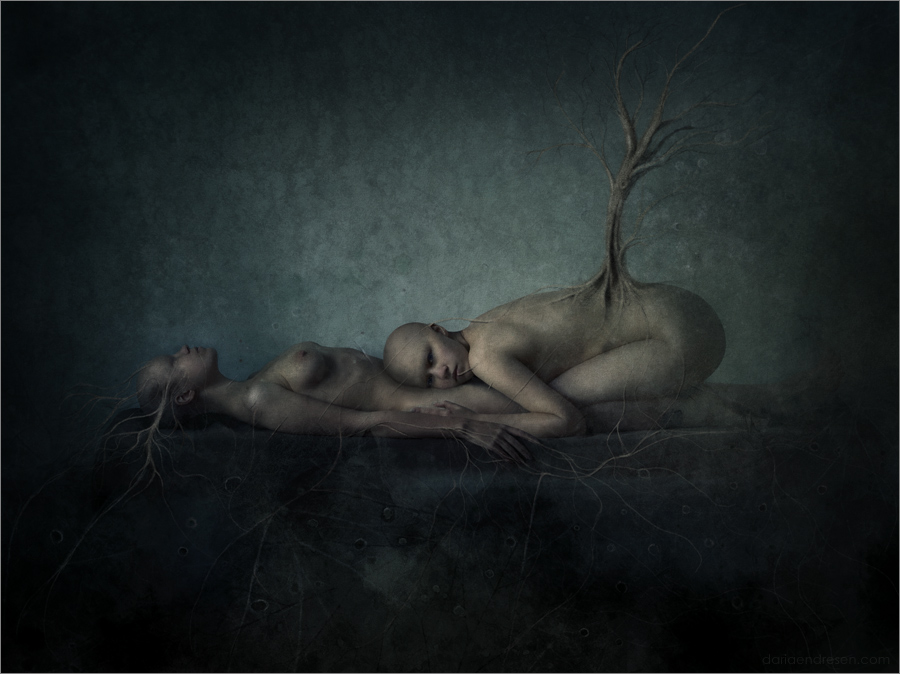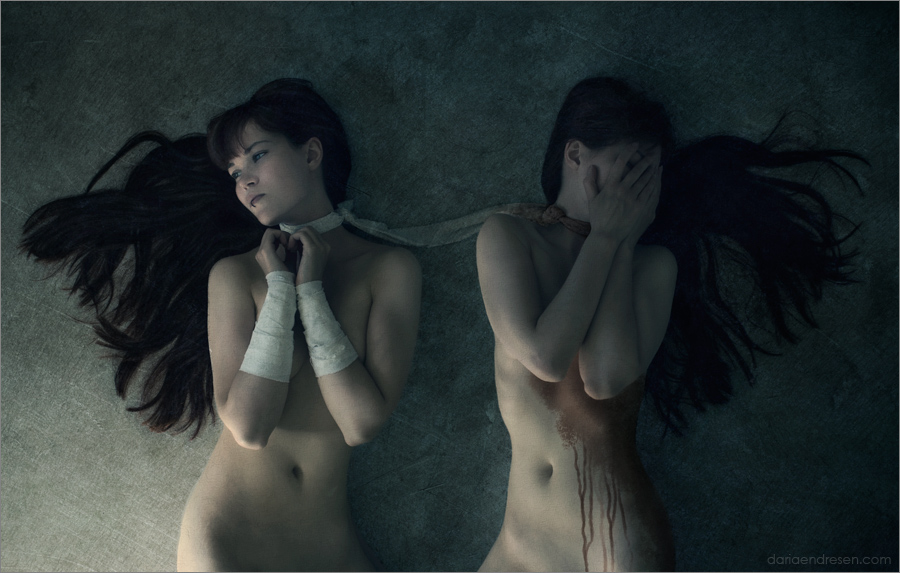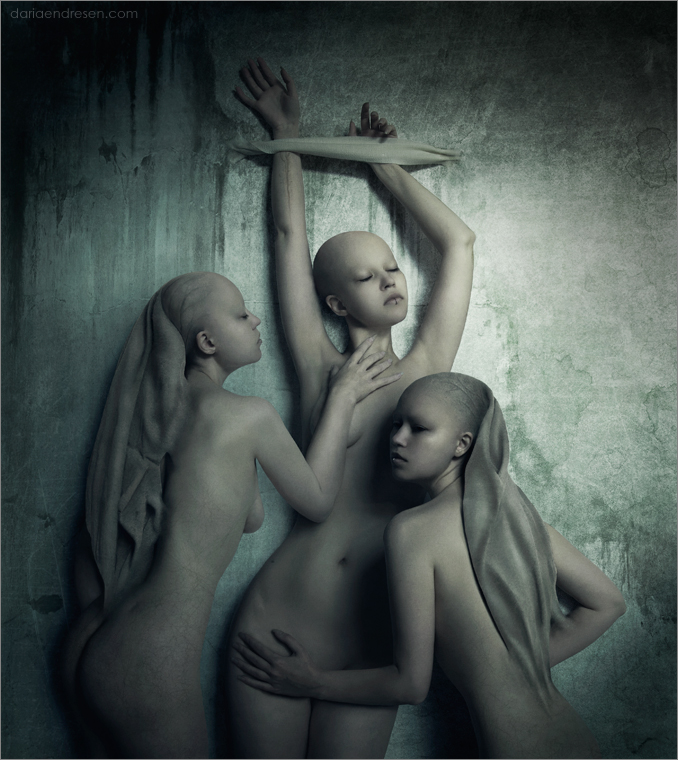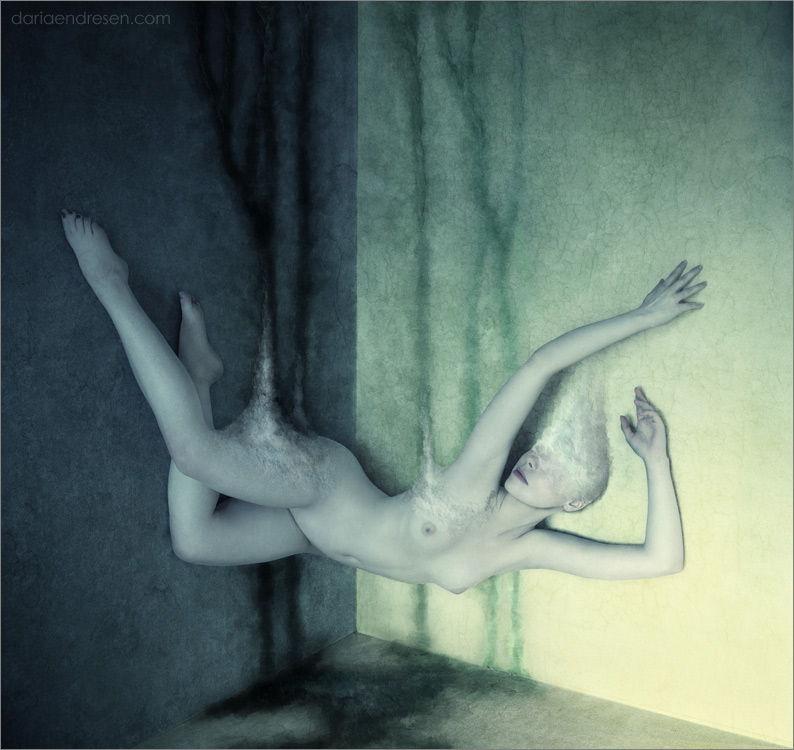 It is her way of setting the scene, her talent of finding the balance between style and emotion, in addition to all the complexity of her work, which allows her to express her message, instead of only indiscriminately capturing her talent in pictures. Her projects often take months before an image is finalized; everything is carefully produced in natural light and matured to her own designs.
"From my experience it proved countless times that if my idea is not "ripe" enough, everything will fall, so unless I have a clear picture of how I want it, I never start. The forming of idea may take weeks or even months and as the project unfolds and starts growing I may improvise or add something new."
Her pictures are metaphors and full of meaning, allowing the viewer to follow a path through several exhibits to a point of concentrated emotion and the experiencing of pain, which resides at the center of true love. Hair and religion are two crucial elements and stylistic devices in her pictures.
She also makes use of strong contrasts. Sometimes there is long hair and playing with it as an expression of femininity. Often, however, these are not used. Then Daria succeeds in producing true beauty and emotions reduced to a neutral gender.
"For me personally it represents vulnerability, maybe even sickness and also is a sign of neutral gender. Long hair on the other hand is very feminine and I just love how it can transfer the feeling of gravity."
The representation of religion in images is often used in order to describe; for Daria, this has a more spiritual purpose. With these, she overcomes barriers to create glimpses into a world of fantasy and phantasmagoria, of mysticism, and of tantalizing taboos. Daria is an exceptional artist in today's world, with great talent, and above all, the gift to properly utilize it. It will be interesting to know what we can expect to see from her in future. Allow her to surprise us.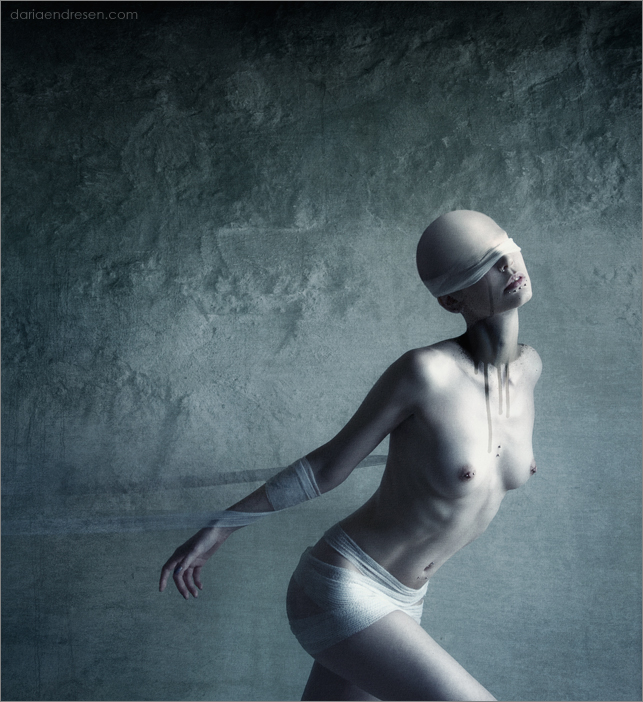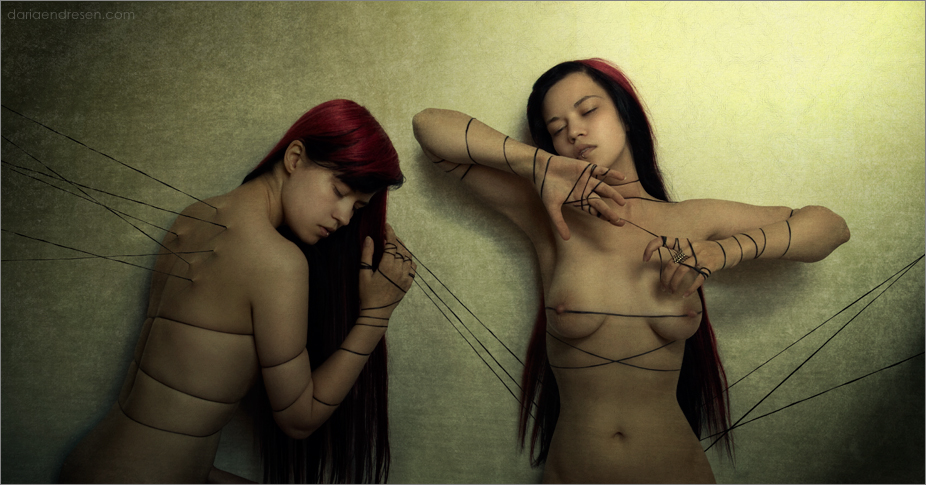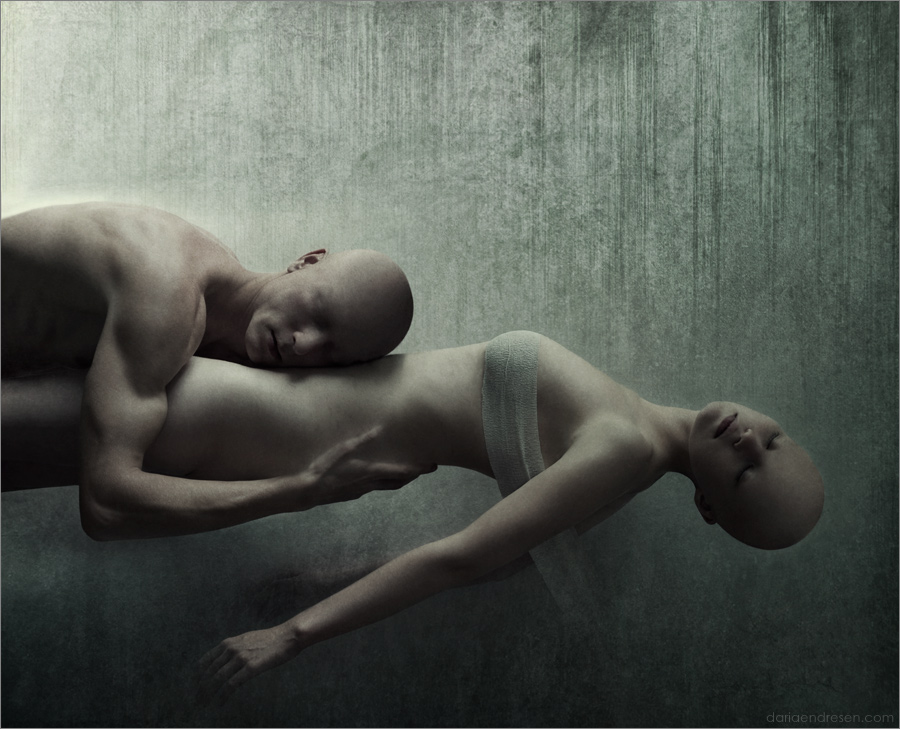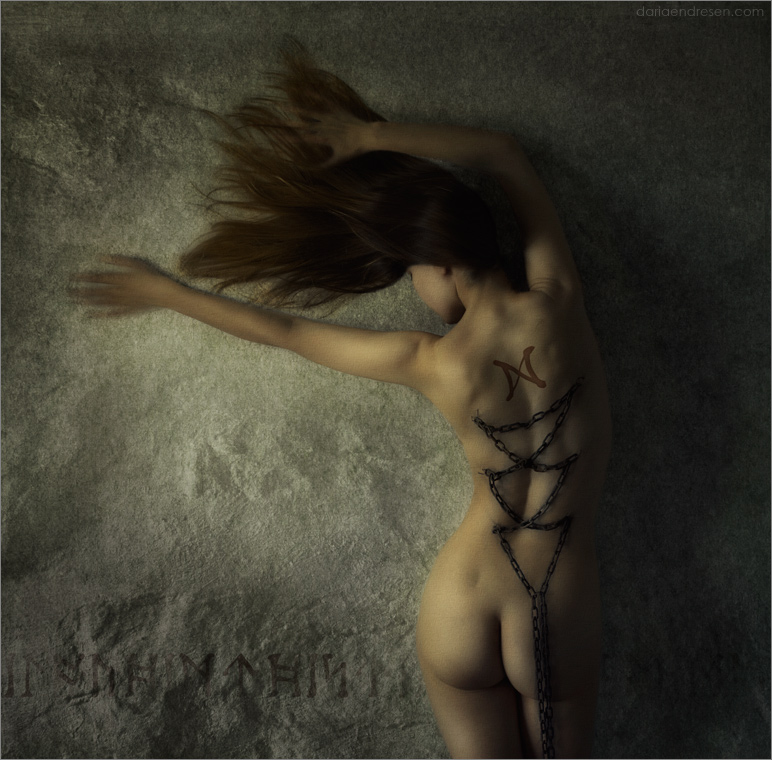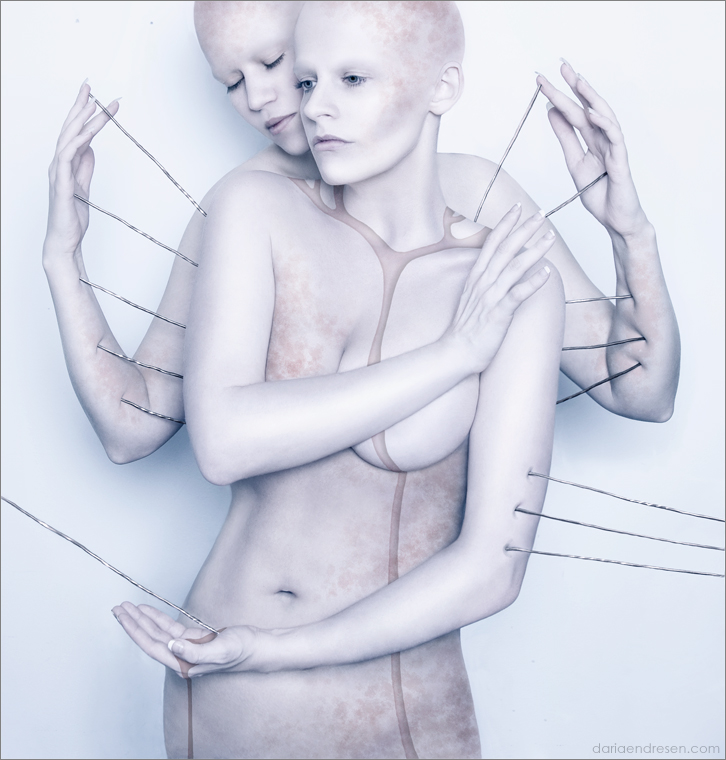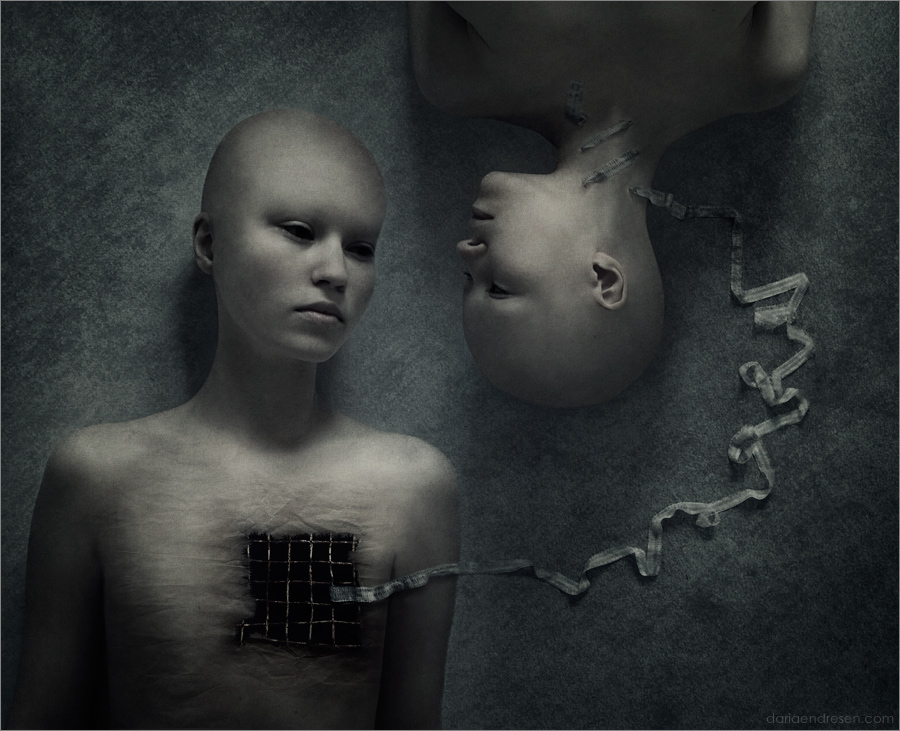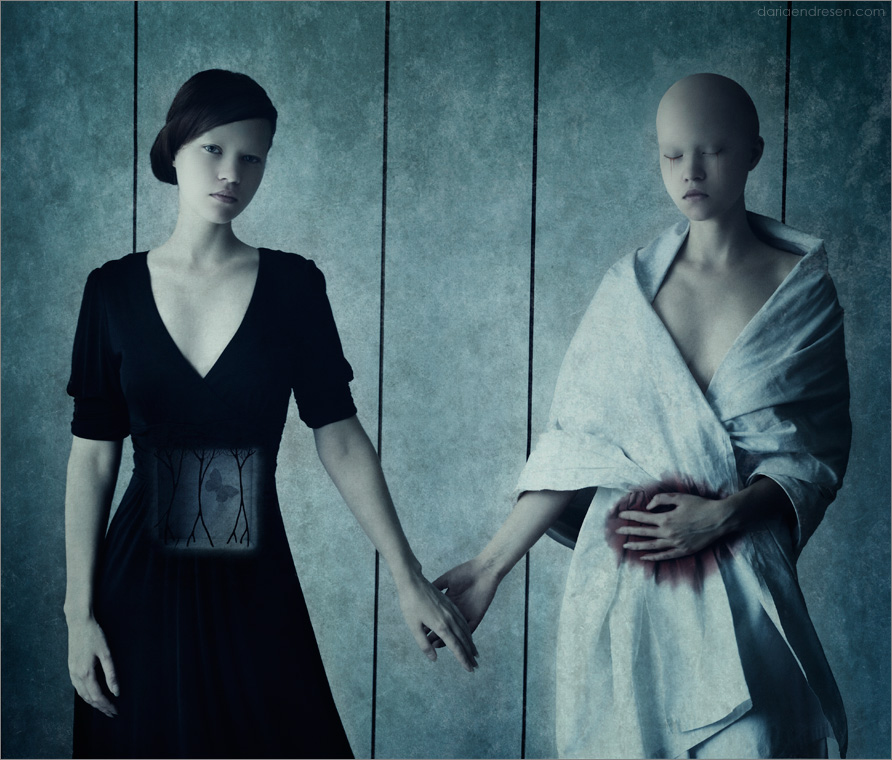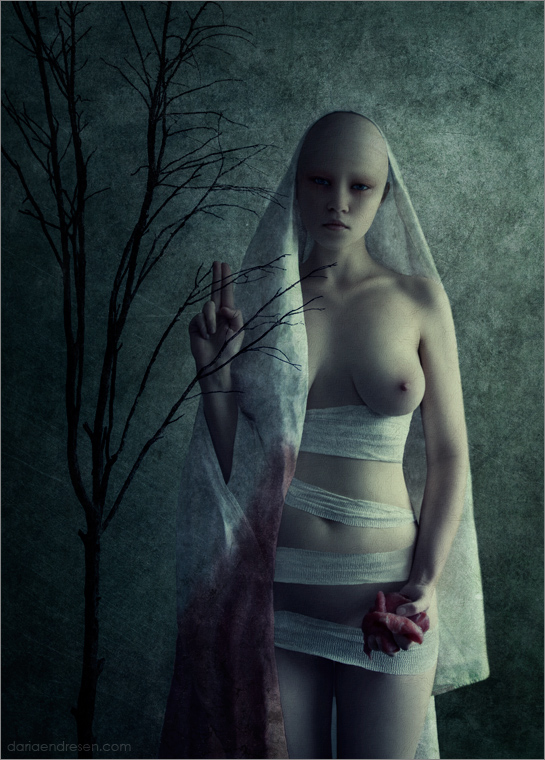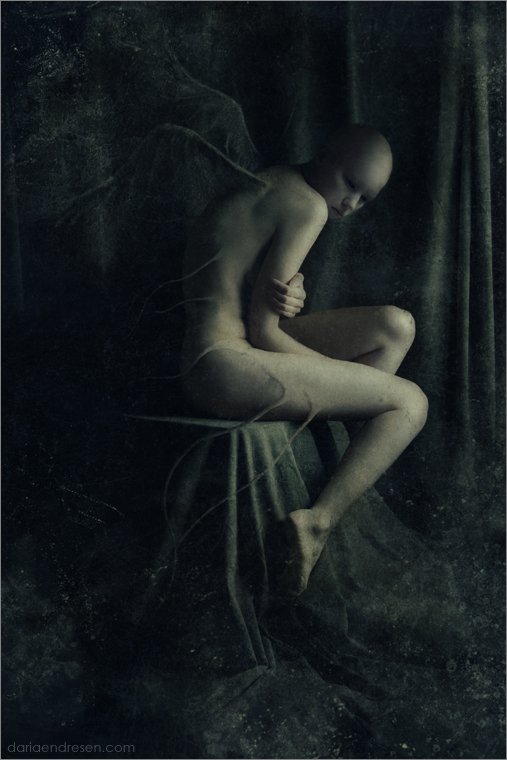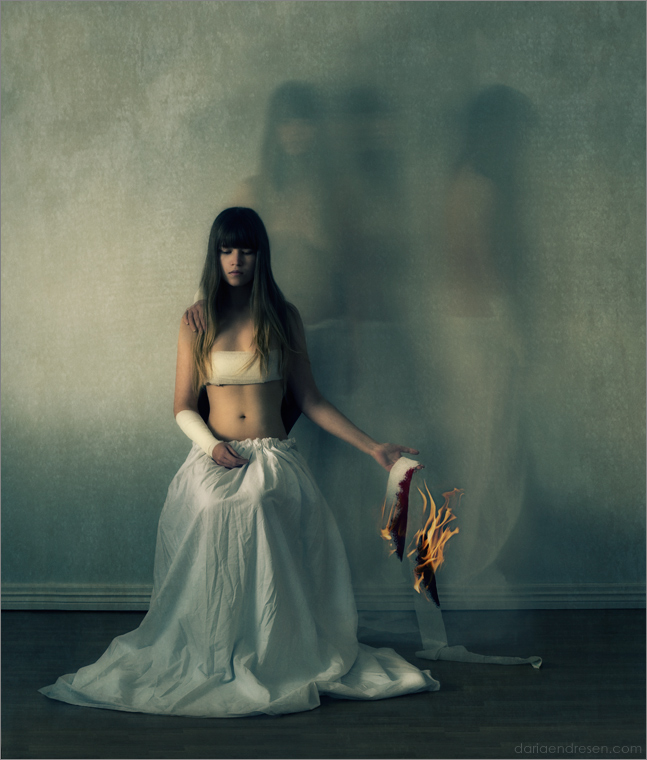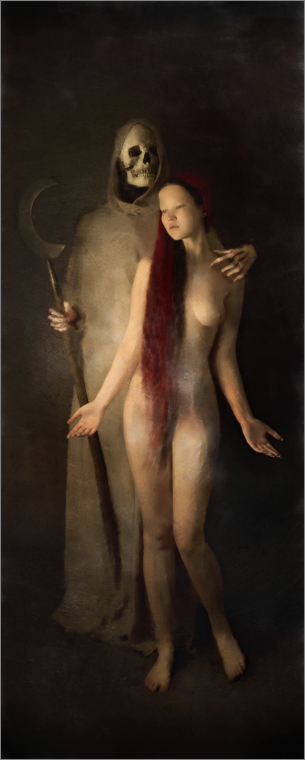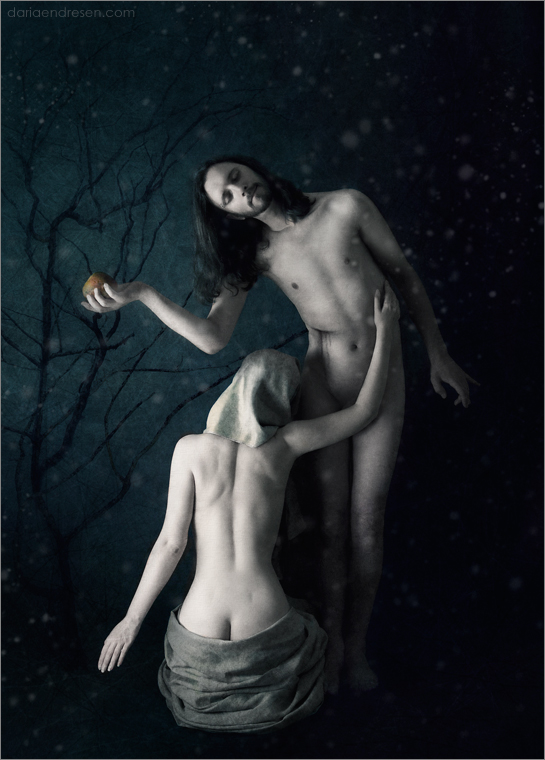 "I am a dead fish in a cyanide sea. I like boys that look like girls and girls that look like aliens."
More works by this phantastic artis and her photography by Daria, you can visit her homepage.