After the article about his photographic work, Minori was so kind as to grant us an interview. You can get a glimpse of her photographic work here.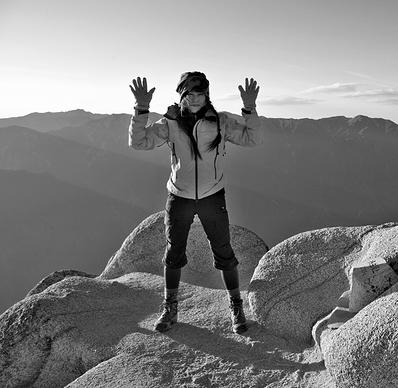 Could you please tell us something about yourself?
I am living in Mie, Japan.  My occupation is an office worker of the real estate brokerage. My hobby are trip, mountain climbing, gardening and photography. I love nature very much.
私は日本の三重県に住んでいます。普段の私の仕事は不動産仲介業の会社員です。私の趣味は、旅と登山とガーディニングと写真です。私はとても自然を愛しています。
Can you briefly tell us about your photographic background? When did you start taking photographs, how did you start?
写真家としての経歴について簡単に教えてください。いつから写真を撮り始めましたか、またどのように始めましたか?
In 2007, I started my photography career. My photography was not quite as interesting 2007. Accidentally I got at a shop a digital SLR camera. From this time on my new hobby with the DSLR camera has begun.
私が写真を撮影し始めたのは2007年です。当時私は全く写真に興味がありませんでした。私は偶然、あるカメラ店で一眼レフのデジカメに出会いました。その時から写真との付き合いが始まりました。
What photographic style do you prefer? Would you like to specialize in a specific area, such as street photography or portrait / landscape photography?
どの写真のスタイルがお好きですか?特定の分野を専門にしたいですか?例:街の写真または肖像写真/風景写真
I love nature very much. I like to take pictures of nature such as mountains, landscape and flowers etc.. I don´t have a specialized field, but there are also no weak fields for me.
私は自然をとても愛しています。私は山の写真や自然の写真を撮ることを好みます。私には特定の専門分野はありませんが、逆に苦手な分野もありません。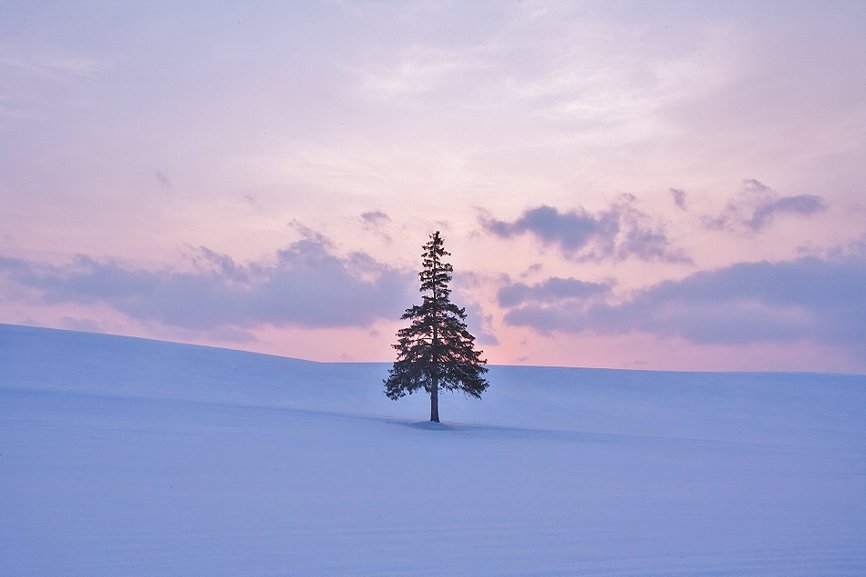 Can you tell us how your work flows from the moment you get the idea to the stage of final presentation?

アイディアを得る瞬間から最終的なプレゼンテーションに達する段階までの仕事の流について教えてください。

I love it to take the scene which I think. I always like Illusions in the scene which I want to take. I make a beautiful image in my head. First,if I cultivate a beautiful image, the image will appear in from of me. I will never miss the surprising image at that moment as well as the magic of colors.

私は常日頃、撮りたい場面を妄想するのが好きです。私は心の中で美しいイメージを作ります。そのイメージはやがて目の前に現れることがあります。私はその時の驚きや発見や色彩の魔法を逃すことはありません。
Could you possibly provide a tip to the amazing street photograph style, how much the pictures are processed afterwards, and what else one should take into consideration?

素晴しい街の写真スタイルへのコツをご教示していただくことは可能ですか。撮影後、写真はどの程度処理され、他に何が考慮に入れられますか?

I have not taken street photography much, but I enjoy taking street photography with curiosity like a childish heat. I will take all pictures searching for the best composition to look most beautiful. Then I will try to develop the pictures thoroughly to express the beauty which I have observed with my eyes. However, it is still difficult for me to express exactly the beauty which I felt. As for me, the problem is my unskilled technique of developing raw pictures, so I must study the developing skill.

子供のような好奇心で楽しんで撮影します。どの被写体も一番美しくみえる構図を探して撮影します。撮影後は、自分が目で見たとおりに美しく再現する丁寧な現像に努めます。しかし実際は目で見た時の美しさを表現できていないです。私はこの先の課題は現像の勉強を一生懸命しなければならないです。
What equipment do you use and what are your favorite focal lengths?

どの機器をご使用していますか、またお気に入りの焦点距離は?

My favorite camera is a Canon EOS 5D MarkII. Because I am usually moving around on the fields like a trip and mountain climbing, I do not use the tripod as much as possible. I use a zoom lens of 24-105mm mainly.

私の使用カメラは、Canon EOS 5D Mark Ⅱ です。私は旅行と登山時には、動き回ることが多いので三脚は極力使用いたしません。レンズは主に、24-105mmのズームレンズを使用します。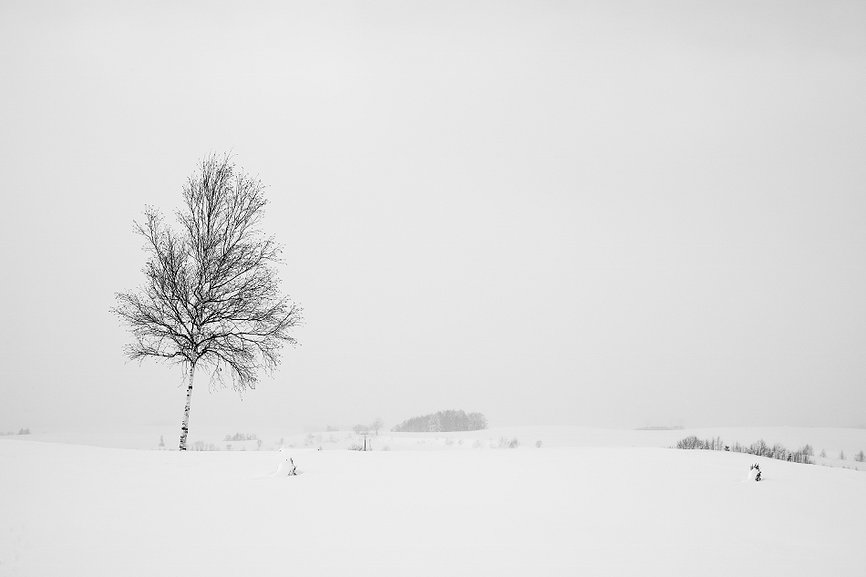 What characterizes your work in comparison to other street photographers / landscape photographers?
他の街の写真家/風景写真家に比べると、あなたの作品はどんな特徴がありますか?
There is the word called "Wabi Sabi" in Japan. It is one of the senses of beauty of Japan which means the simplicity and stillness images. I will shoot objects symbolized by a Japanese culture in the origin.
日本には"わびさび"と言う言葉があります。
日本の美意識の1つです。
一般的に、質素で静かなものを指します。
私はそんな日本の文化を象徴するものを原点に撮影します。
Were there interesting incidents in your photo shoots, whether funny, embarrassing or sad?

写真を撮影している時、楽しい、恥ずかしい、悲しいと言った興味深い出来事をキャプチャーしましたか?

The pleasant thing?It is that there are many new encounters when I go for a trip.

The shameful thing? It is the thing that I have slipped at a mountain stream and fallen in a river, and become dripping wet from head to foot.

The sad thing? When I found some photographers who stepped into the place "Do not enter" .

楽しいことは? 旅に出かけているとたくさんの新しい出会いがあることです。 恥ずかしいことは? 渓流で滑って川の中に落ちて全身ずぶ濡れになったことです。 悲しいことは? 進入禁止場所に踏み込んでいるカメラマンを見つけたときです。
What are the most important experiences you had during your photographic career?

写真家としてのキャリアで最も重要な経験は何でしたか?

There are many pleasant new encounters with friends whom I have had a chance to know through a photograph.

写真を通じて出来た友人達との楽しい新しい出会いの数々です。
What advice would you give to a newbie for his/her photographic career?

初心者の写真家にキャリアについてアドバイスするとしたらどんなことですか?

You must go to towns, parks, mountains and sea with your camera. Surely there are a new discovery and a new encounter. The photograph will put you under splendid magic. Then, the splendid life is be waiting for you.

あなたは、カメラを持って町や公園や山や海に出かけてください。きっと新しい発見と新しい出会いがあります。 写真はあなたに素晴らしい魔法をかけることでしょう。その後は、素晴らしい人生が待っているに違いないです。
Were you inspired by other photographers, and if so, which ones?

他の写真家に刺激されましたか?そうだとしたら誰ですか?

Michio Hoshino

星野道夫
Do you have a dream for photography that you would like to fulfill?

写真に関する叶えたい夢は何ですか?

In future, I hope to see many people and know each other though photography and want to have a place of the acquaintance interchange with people of the world.

将来、写真を通して世界中の人達と知り合い交流の場を持ちたい。
Would you like to tell us about something that is important to you?

あなたにとって重要なことを話してください。

Anyway, I must keep on taking pictures. Believe myself, there infinite possibilities. Do not feel jealous of another person. Show interests in various things. Have a heart of the 禅(Zen).

とにかく続けることです。 自分の無限の可能性を信じることです。 他人を羨ましがらないことです。 とにかく色々なものに興味を示すことです。 禅の心を持つことです。
Thank you very much for this interview. We will follow your progress in photography and will continue to be inspired by it.

ご協力ありがとうございました。あなたの写真に関する進歩をフォローして、刺激を受け続けたいと思います。