After the article about his photographic work, Alexander was so kind as to grant us an interview. You can get a glimpse of his photographic work here.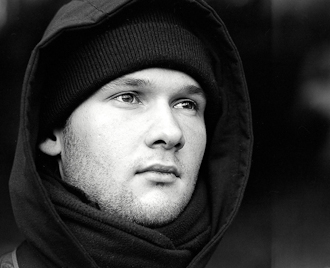 Could you please tell us something about yourself?
Besides where I come from and what I did and do now after 25 years of existence, there is not much to tell.
I was born in 1988 in Moscow. The whole family moved into Portugal in 1993 where I lived until 2012. Now I live in UK.
Since an early age I always wanted to be an artist for living, I loved images and music. But, due to a number of rational decisions life took a different direction.
Now, I am a BA and MSc in Industrial Engineering and Management (Universidade de Aveiro). Recently I finished an additional Masters in Research (Cranfield University, SOM) parallel to my progress through a PhD in Engineering (University of Warwick, WMG) which will (hopefully) take me another two or three years to complete. My PhD topic is the use of visual analytics for holistic decision making in the operations and supply chain management context. Just to clarify, that is just a complicated title for finding ways to make better use of available data (Big Data) to provide managers with better information (a big picture) through the use of advanced statistics (data mining).
Despite the fact that my academic choices was all towards applied sciences, I spent 7 years in a fine arts atelier learning how to paint and draw from life parallel to another 7 years in a Music Conservatory learning how to play to Piano.
Now, work is very interesting and I have access to leading-edge research in my field which is rewarding. But my nature keeps my passion for arts alive and always present in my quotidian.

Can you briefly tell us about your photographic background? When did you start taking photographs, how did you start?
Culture is perhaps one of the main determinants in anyone's background. I am only what I am now due to the education and support my parents gave me. Love for different forms of arts was "hammered" in me since I remember myself and I am grateful for that, now (I was not so keen to actually "work" on that when a kid). Just to clarify, none of my parents were an artist; my father is a Physicist and my mother a Mathematician.
I started photography only because when I was 15 I was struggling to find enough free time to paint. The image-creation process took too long for my lack of patience at that age. First, I borrowed a camera, loved how quick and easy it was to depict my ideas and from that moment it was a non-stop self-taught learning process.
To be fair, my education which falls far from arts provided me with learning tools and processes which I find critical to make photography.

What photographic style do you prefer? Would you like to specialize in a specific area, such as street photography or portrait / landscape photography?
It is hard to tell what my style is now. I end up shooting my surroundings almost every day as a way of communication, a form of visual diary. It spans from landscape to macro or micro-photography (because I like the technical side of it). Sometimes even abstracts when I find interesting patterns or elements that catch my eye. But I am constantly aware about how much I suck at, for example, landscapes and my shy nature makes my street photos dull and boring. But I shoot it for me and post it on social networks just for fun, keeping a presence.
Regarding what I consider my "field": two or three times a year I do photo sessions for my portfolio and personal work, it focuses on portraits and fine-art nudes which are the vast majority of my portfolio.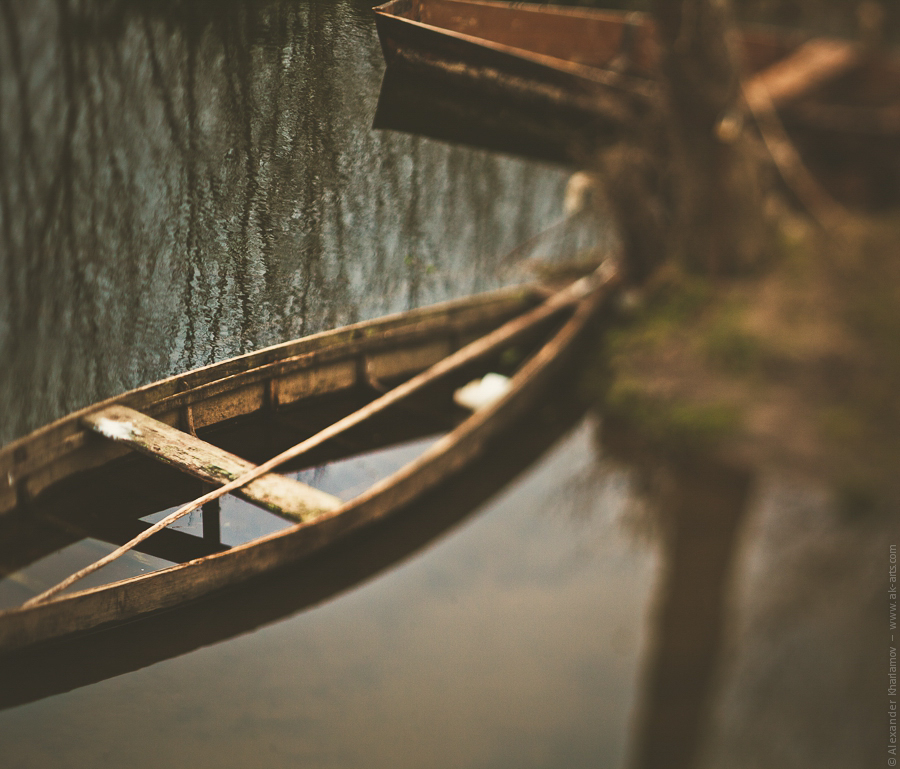 Can you tell us how your work flows from the moment you get the idea to the stage of final presentation?
I am an engineer (control freak) and I cannot avoid working on a clock, time is the most precious thing ever. I ended up bringing in without much adaptation my project-management skills into my photography. So I plan everything on paper months in advance, and usually shoot following a strict plan. My plans always consist of both technical and conceptual sketches. Being able to show the models a detailed drawing of what I want from them saves time and avoids miscommunication between the model and the photographer. I only work impromptu when I know the person I am shooting very well.
Could you possibly provide a tip to the amazing street photograph style, how much the pictures are processed afterwards, and what else one should take into consideration?
I do not shoot much street photography, I just take pictures in the "street" on the day to day life between my work. I cannot give any tip, just to share what I want to achieve myself: I want to be able to come closer when I have people in my images; my personal space bubble is way to large due to my Russian culture.
In your opinion, what constitutes the art of producing extraordinary street photographs, and what are the characteristics of a good picture in this field?
"Loving people" is the characteristic of the photographers that exceled in street photography that I was lucky enough to meet and know in person. The rest is just a matter of luck, patience and hard work.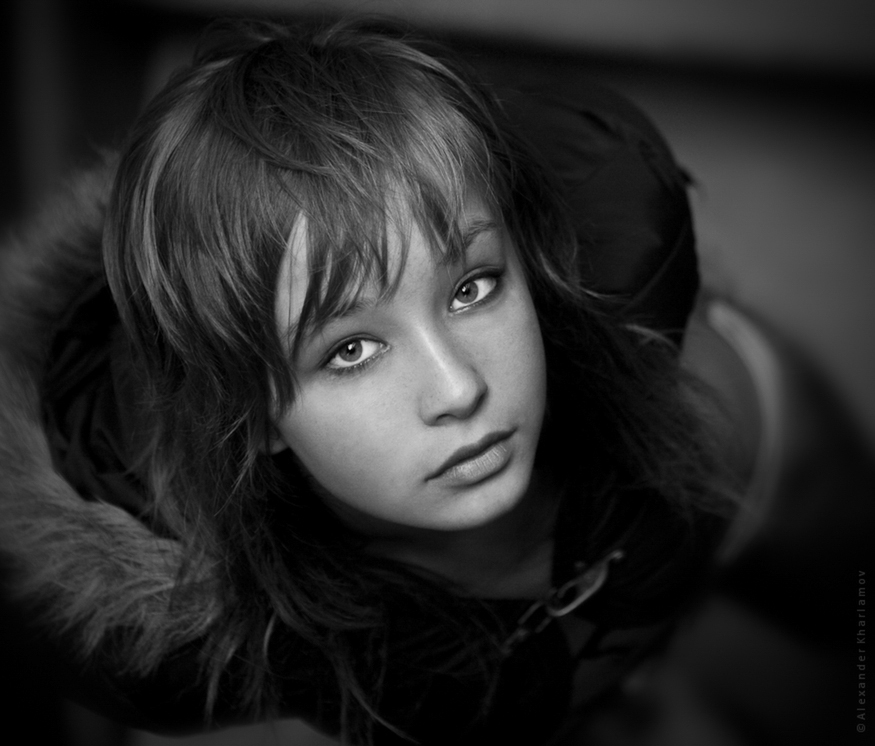 What equipment do you use and what are your favorite focal lengths?
I own lots of different cameras, I use them all depending on the situation.
My most used are:
Mamiya RZ67 with 110mm f2.8 and 180mm lenses f4 and my favourite film is the Kodak TriX 400.
I also shoot a Canon 5D II with the 24-70, 70-200, 50, 85, 135 and a custom-made portrait TS lens (110mm equiv). My favourite lens for people is the 85mm 1.2.
Most of my day-to-day pictures are now being shot with the Fuji X100s (35mm equivalent) which is perhaps the best camera I ever had because it is always in my pocket. All my other cameras stay most of the time in box without much use.
What characterizes your work in comparison to other street photographers / landscape photographers?
My landscape and street photography usually suck, I consider myself a portrait photographer. So the main characteristic is that my images in these fields are relatively "worse" to people specialised in landscape and street.
Were there interesting incidents in your photo shoots, whether funny, embarrassing or sad?
Always, each photo shoot is a unique moment of interaction between people. There is always something funny, embarrassing and sad. When you shoot portraits and nudes, if you do not get to know the person quickly enough, you end up with nothing to show. The connection is everything.
What are the most important experiences you had during your photographic career?
I do not have a photographic career…I shoot as a hobby; sometimes I end up selling prints and copyrights. But it is just a bonus; I never tried to actually promote my work to make it a career.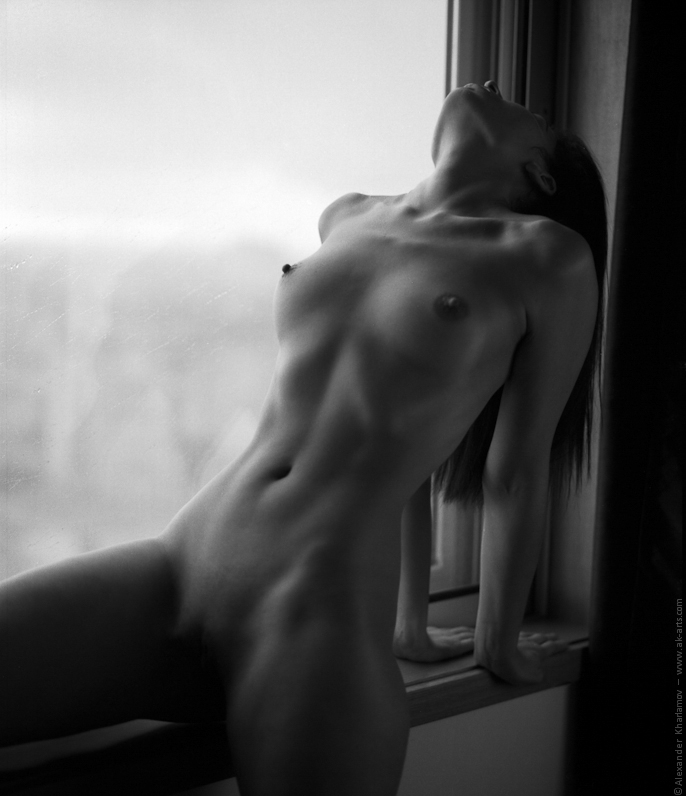 What advice would you give to a newbie for his/her photographic career?
To be very honest and watching the huge network of people in the field, my best advice would be for them to get a degree in something else and find a normal job. The market is saturated at the moment. Virtually anyone get a camera and decides to be a photographer. Most of the clients choose on the price basis only which is a frustrating experience. If newbies do really want to be photographers someday, then should get a different degree anyway and keep shooting what they love most and show it to the world on a daily basis without any hopes. Opportunities come if people are good, present and visible. Depending financially on a passion is a root for disaster.
Were you inspired by other photographers, and if so, which ones?
My dear friend and amazing artist: Rui Pires (http://ruipires.fineart-portugal.com/)
Do you have a dream for photography that you would like to fulfill?
I want to travel around looking for interesting stories and people; I just need time and resources for it. My aim is to shoot pure photo-documentary someday.
Would you like to tell us about something that is important to you?
No

Thank you very much for this interview. We will follow your progress in photography and will continue to be inspired by it.