Steffen Böttcher, better known as the "Stilpirat", has published his third book. A travel account of his trip to Vietnam at the beginning of the year. After reading parts of it on his blog, I obviously didn't have to think twice about it and ordered it straight away. And it was impressive the whole way through. What's different about this book and what makes it a genuine photo book (if you can call it that — photo illustrated book with a travel account is probably more fitting)? Let's go into a bit more detail. The first thing is obviously the photos in it. They are all fantastic — without exception and meet the Stilpirat's typical high standard. It combines street photographs with landscape shots using a mix of black and white and colour photography. He always seems to be able to capture the right moments, conveying atmosphere to us without making the images look like amateur holiday snaps. These are the kind of photos I like, no extreme editing, often straight off the camera without any added extras. And this is exactly what makes this book what it is intended to be, a travel account and illustrated book — not a glossy brochure. So it's really enjoyable just looking at the images over and over, trying to take everything in. For anyone who has been to Vietnam, these photos will bring back memories and you will recognise many of the things and situations depicted.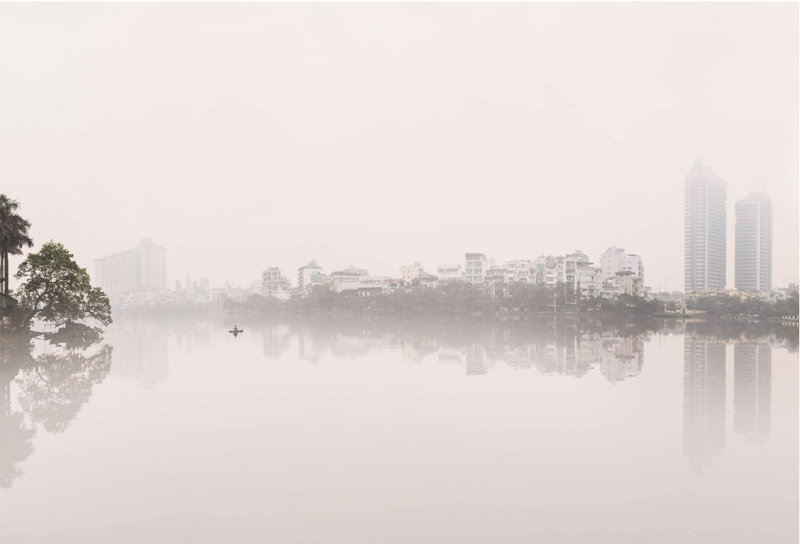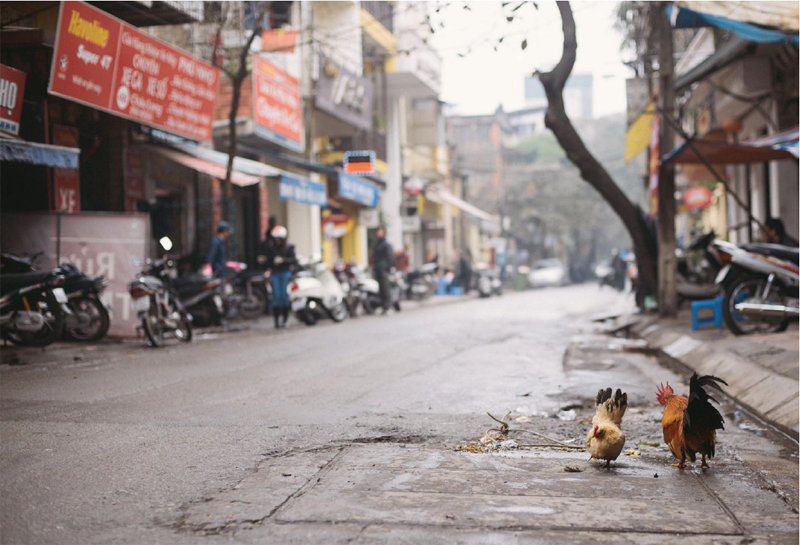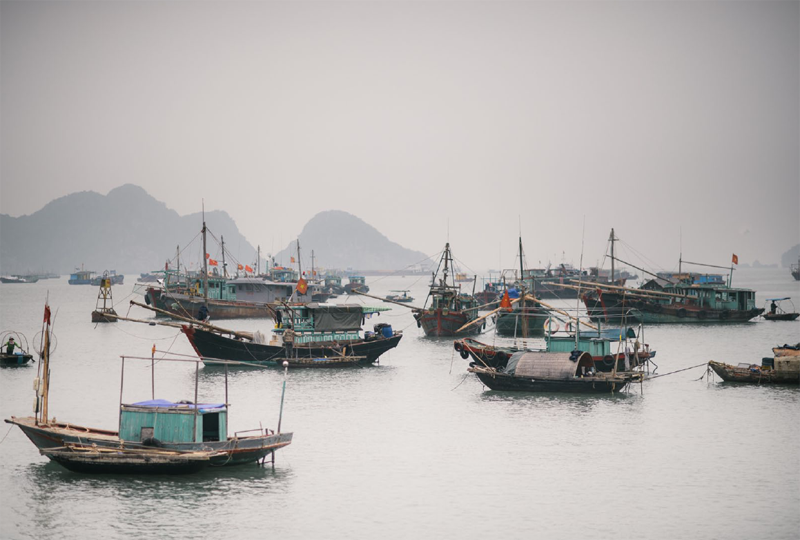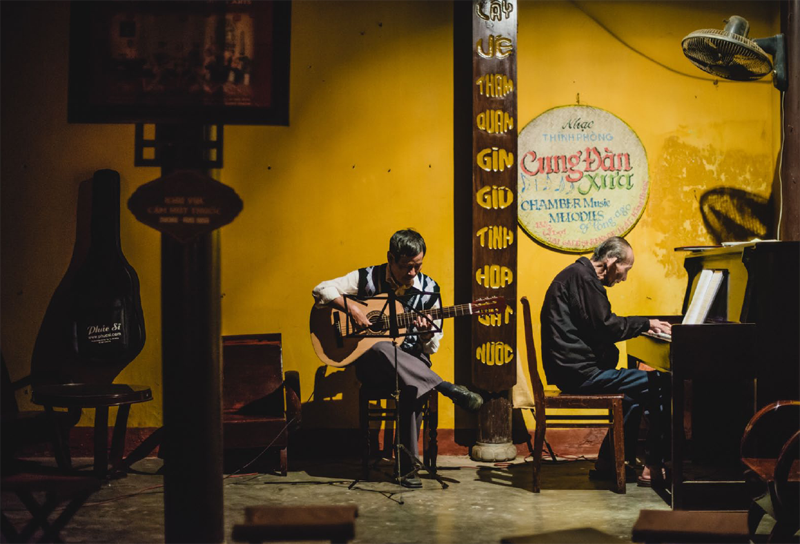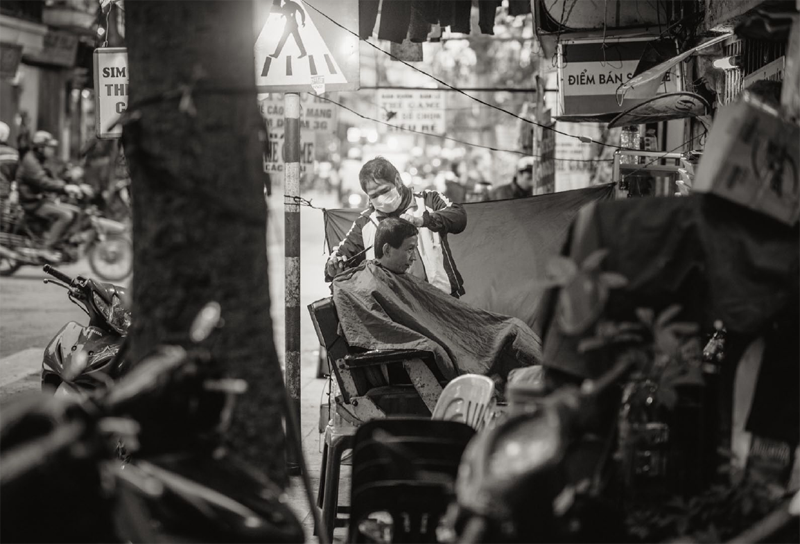 Now the text. His writing style is different, refreshingly unlike what you might expect from texts that have been through the hands of editors and publishers. Neither of the two were involved in this so the book keeps the personal tone of the "Stilpirat". Let me just say at this point that it was the right decision and congratulations are in order for having such courage. The whole thing is a fresh and gripping read — just the first few lines will have you engrossed in what's happening; it hooks you in line by line and you will constantly find yourself smiling or laughing out loud. This is amusement on a whole other level, a style that I wish would be emulated in some books and would inspire a few editors or publishers.
The book itself gives a high-quality impression, and incidentally, it actually is high quality. Starting with the paper; open-pore 150 g/sqm offset paper is used. It feels nice to touch and exudes the befitting value, giving the photos the perfect frame or base they deserve. The quality is reaffirmed by the sewn binding. You don't need to worry about the pages falling out the next time you open it up, or the book becoming a pile of loose sheets. Perfect and impressive.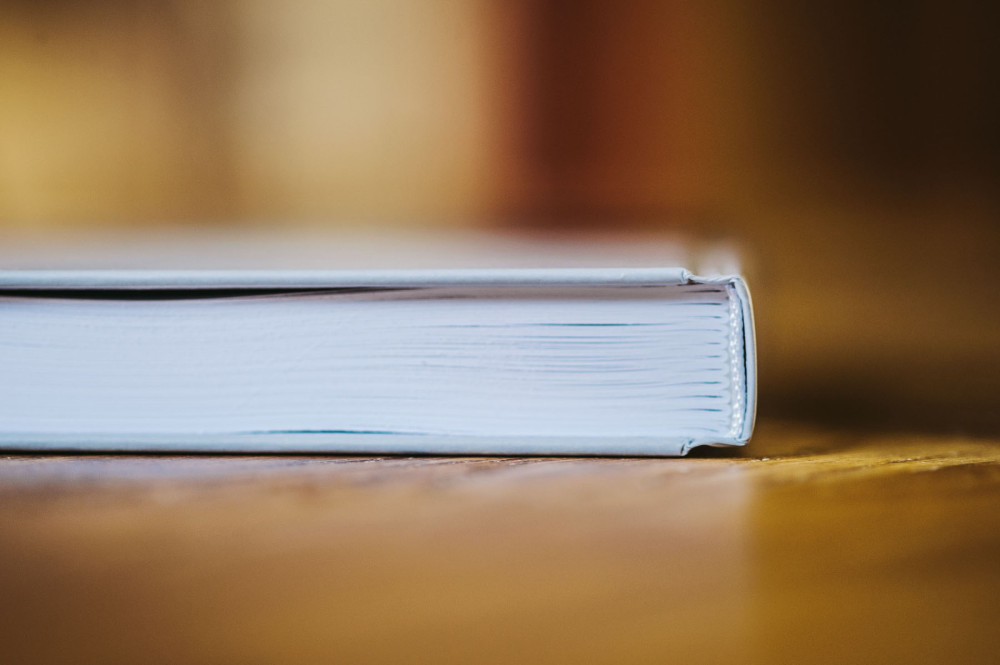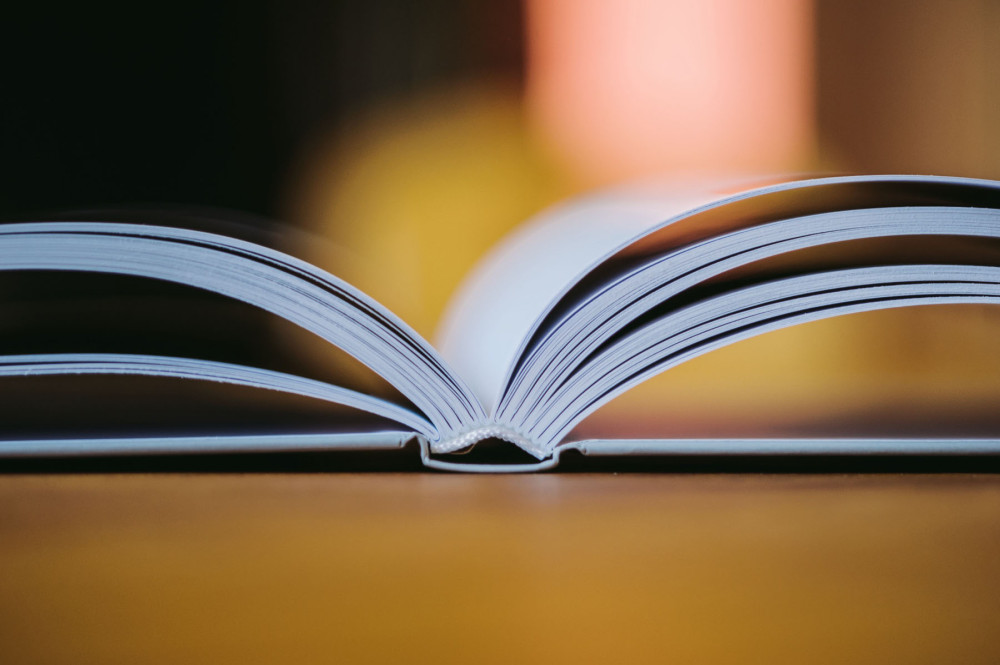 What's the conclusion? No marks for guessing! You get a high-quality illustrated book, where everything fits together really well; the photos, the text, even the book as the base — everything falls into place and forms one unit, making an entertaining read where you can enjoy the photos and be engulfed by every page until the end when you then start back at the beginning again. This is what travel accounts should be like. At this point, I would also like to mention my deep respect for Steffen: One for his photography talent and two for his courage to single-handedly complete such a project. I have the utmost respect for Steffen for putting all his eggs in one basket and turning his dream into a reality. I personally wish him every success with his book — I'm certain he will get the success he deserves. Congratulations Steffen.
Just a quick note to finish. Even though the book is written in German, it is still worth it; maybe with the right feedback, it could be published in English one day. I'm certain that this would be very successful too and captivate many readers.
You can either buy the book as a paper edition or as an e-book. With the paper edition, you have two options to choose from, one an actual paper book or two, an e-book bundle. The bundle also comes with a few extras; the download includes a few films, such as interviews or discussions about the images and a pictures is even intended for the iPad. An excellent idea and a good price. More details and buying options can be found:



Many thanks to Steffen and for more infos about Steffen and his work as photographer, you can visit her homepage and her blog site here: