A
fter the article about his photographic work, Julien was so kind as to grant us an interview. You can get a glimpse of her photographic work here.
A
près l' article sur son travail photographique, Julien a eu l'amabilité de nous accorder une entrevue. Vous pouvez obtenir un aperçu de son travail photographique ici.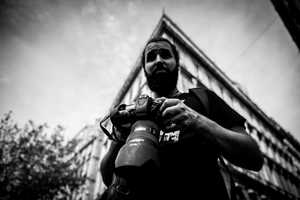 Could you please tell us something about yourself?

Pourriez-vous nous faire part de quelque chose vous concernant ?

I am Julien Sanine, I'm live in Nice, south of France, I'm 29 years. I'm a photograph and musician.

Je suis Julien Sanine, j'habite à Nice, Sud de la France, j'ai 29ans. Je suis photographe et musicien.
Can you briefly tell us about your photographic background? When did you start taking photographs, how did you start?

Pouvez-vous nous parler brièvement de votre expérience en matière de photographie ? Quand avez-vous commencé à prendre des photos, comment avez-vous débuté ?

I started the photo there about 3 years. This is Rudy Boyer, street photographer, musician and friend, who started the photography, I followed his work, I liked it and suddenly I have started and I quickly became addicted.

J'ai commencé la photo il y a environ 3 ans. C'est Rudy Boyer, photographe de rue, musicien et ami, qui à commencé la photo, je suivais son travail, ça m'a plu et du coup j'ai commencé et je suis vite devenu addict.
What photographic style do you prefer? Would you like to specialize in a specific area, such as street photography or portrait / landscape photography?

Quel est votre style photographique préféré? Aimeriez-vous vous spécialiser dans un domaine particulier, tel que la photographie de rue ou la photo de portrait / paysage?

I love photography as a whole I did a lot of landscape at the beginning and I still do but it's complicated it is a fairly substantial background work; you have to manage the location, weather and time. And when I started street photography I found it super accessible and fun and you will quickly attaches. And my work as a photographer I began practicing photo studio.

J'aime la photographie dans son ensemble j'ai fait beaucoup de paysage au début et j'en fais toujours mais c'est compliqué c'est un travail de fond assez conséquent, il faut gérer le lieu, la météo et l'heure. Et quand j'ai commencé la photo de rue j'ai trouvé ça super accessible et ludique, et tu t'y attaches rapidement. Et pour mon travail de photographe je commence à pratiquer la photo de studio.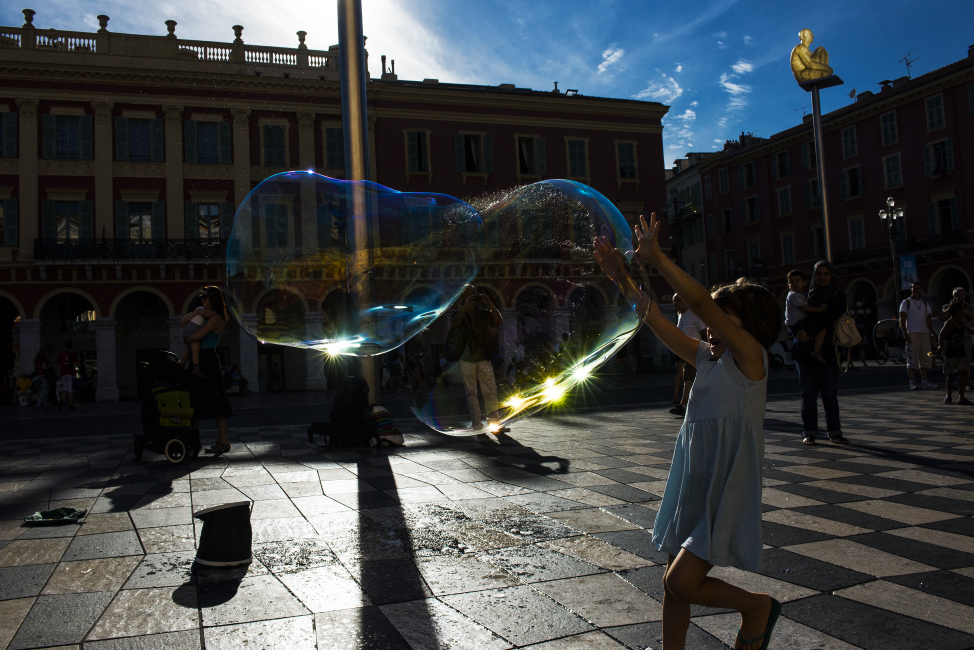 Can you tell us how your work flows from the moment you get the idea to the stage of final presentation?
Pouvez-vous nous dire comment se déroule votre travail à partir du moment où vous vient une idée jusqu'à l'étape de la présentation finale?
I go shoot for an hour or two, usually in the late afternoon for the light for street photography. For landscape that is much more complicated, I have to find the place watch the weather, the moon, the sun, time etc. I love landscape photography because I like to be alone in nature in the middle of the night or early morning. I try to edit photos on the way. I published a day on Facebook, and I keep that was popular that this is a good screening tool.
Je sors shooter pendant une heure ou deux, en général en fin d' après midi pour la lumière pour la photo de rue. Pour le paysage c'est bien plus compliqué, je dois trouver le lieu regarder la météo, la lune, le soleil, l'heure etc. J'aime la photo de paysage car j'aime bien me retrouver seul dans la nature au milieu de la nuit ou le matin très tôt. J'essaye de retoucher les photos en rentrant. J'en publie une par jour sur Facebook, et je garde que celle qui ont marché c'est un bon outil de tri.
Could you possibly provide a tip to the amazing street photograph style, how much the pictures are processed afterwards, and what else one should take into consideration?

Pourriez-vous nous proposer une astuce pour réaliser des photos de rue extraordinaires, nous dire comment les photos sont ensuite traitées et ce qu'il faut prendre d'autre en considération?
Have the eye of a street photographer, even without your device, you must be always alert, look around, analyze. Get a little crazy, addict. On the editing you need to know to be light anyway, if a photo is good, not need much editing and above all shot and still shoot for improve its view.
Avoir l'œil du photographe de rue, même sans votre appareil, vous devez être toujours en alerte, regardez partout, analysez. Devenir un peu fou, addict. Il faut savoir être léger et de toute façon, si une photo est bonne, pas besoin de beaucoup de retouche et par-dessus tout shooté et encore shooter pour acérer le regard.
In your opinion, what constitutes the art of producing extraordinary street photographs, and what are the characteristics of a good picture in this field?

À votre avis, en quoi constitue l'art de réaliser des photos de rue sensationnelles, et quelles sont les caractéristiques d'une bonne photo dans ce domaine?
Composition, light, subject, moment and above all the Emotion.
Composition, lumière, sujet, moment et par-dessus tout l'émotion
What equipment do you use and what are your favorite focal lengths?

Quel équipement utilisez-vous et quelles sont vos longueurs focales préférées ?
Nikon D600, Nikkor 17/35 f2.8, Nikkor 28/70 f2.8, Nikkor 50 f1.4.It depends on my desire, I didn't 'favorite.
Nikon D600, Nikkor 17/35 f2.8, Nikkor 28/70 f2.8, Nikkor 50 f1.4.Ca dépend de mon envie, je n'ai pas de préférés.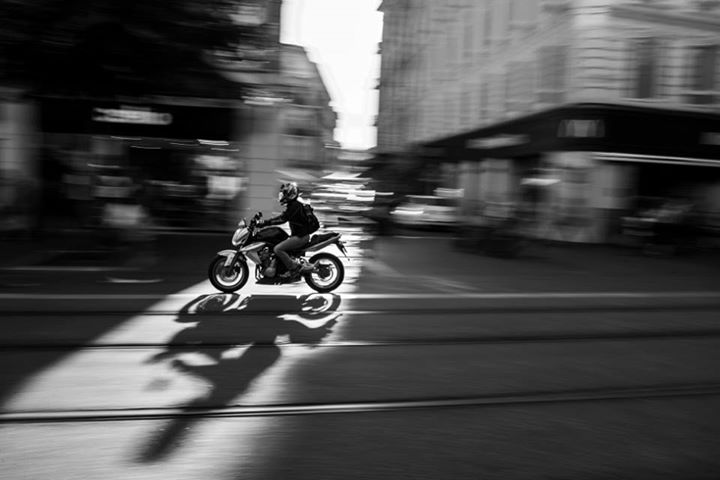 What characterizes your work in comparison to other street photographers / landscape photographers?

Qu'est-ce qui différencie votre travail de celui d'autres photographes de rue / de paysage?
I am greatly inspired by the photos I see on the internet, so I don't think I have found my style at the moment, I am in constant artistic research.
Je suis beaucoup inspiré par les photos que je vois sur internet, donc je n pense pas avoir trouvé mon style pour le moment, je suis en constante recherche artistique.
Were there interesting incidents in your photo shoots, whether funny, embarrassing or sad?

Avez-vous connu des incidents intéressants pendant vos séances photo, qu'ils aient été amusants, gênants ou tristes?
There are several, sometimes we want to beat you, sometimes people are happy, I love taking pictures of old people forgotten by society, and feel exist when I take pictures and thank you a thousand once in return.
Il y en a plusieurs, des fois on veut vous taper, des fois les gens sont contents, j'aime prendre des photos de vieilles personnes oubliées de la société, et qui se sentent exister quand je les prends en photos et qui vous remercient mille fois en retour
What are the most important experiences you had during your photographic career?

Quelles sont les expériences les plus marquantes que vous avez faites au cours de votre carrière photographique?
The most important experience is to consider myself as a professional photographer who tries to live of his passion.
L'expérience la plus importante est de me considérer comme un photographe professionnel qui essaye de vivre de sa passion.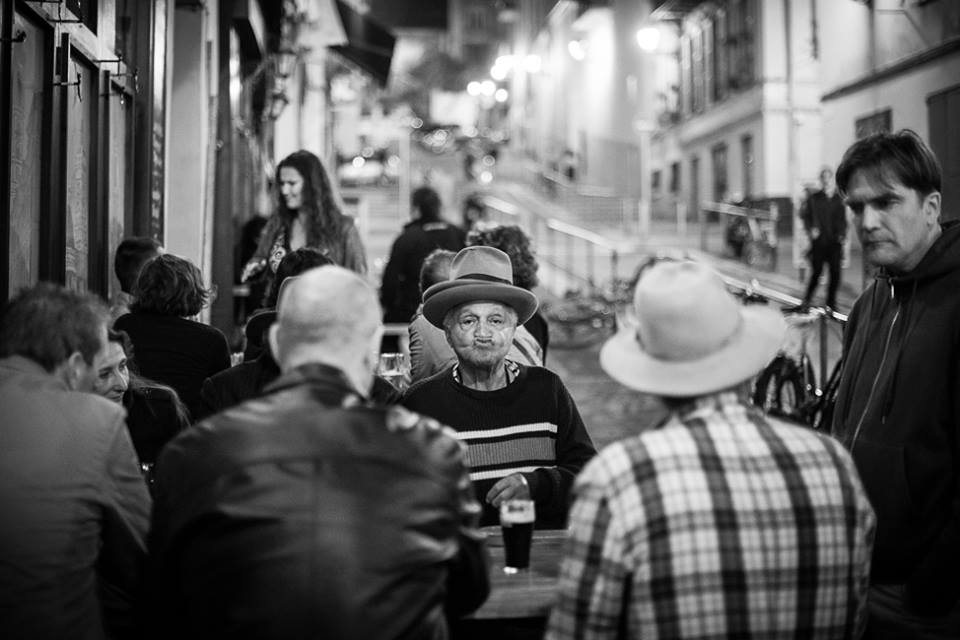 What advice would you give to a newbie for his/her photographic career?

Quel conseil donneriez-vous à un débutant pour sa carrière photographique ?
Do not buy a too much expensive APN that is useless, especially for street photography. When you are out there is not to make a lot of photos, but get out regularly. And think about the picture even when you sleep. And be especially careful in the selection of your photos!
N'achetez pas de boitier trop cher ça ne sert à rien, surtout pour la photographie de rue. Quand vous faites une sortie il ne s'agit de faire énormément de photos, mais sortez régulièrement. Et réfléchissez à la photo même quand vous dormez. Et surtout soyez rigoureux dans la sélection de vos photos !
Were you inspired by other photographers, and if so, which ones?

Avez-vous été inspiré(e) par d'autres photographes, et si oui, lesquels?
Rudy Boyer, Christophe Debon, Yves Vernin Manu Mart, I do not know much about the old photographers.
Rudy Boyer, Christophe Debon, Yves Vernin, Manu Mart, je ne connais pas très bien les vieux photographes
Do you have a dream for photography that you would like to fulfill?

Avez-vous un rêve en tant que photographe que vous aimeriez réaliser ?
I would like to travel, take pictures and live with photography.
J'aimerais pouvoir voyager, prendre des photos et en vivre.
Would you like to tell us about something that is important to you?

Aimeriez-vous partager avec nous quelque chose d'important pour vous ?

Art, I am also a musician and his two passions keep me move forward in life, and yet it makes me happy.

L'art, je suis aussi musicien et ces deux passions ne cessent de me faire avancer dans la vie, et pour le moment ça me rend heureux.
Thank you very much for this interview. We will follow your progress in photography and will continue to be inspired by it.

Je vous remercie pour cet entretien. Nous allons suivre vos progrès en photographie et ne manquerons pas de continuer à nous en inspirer.